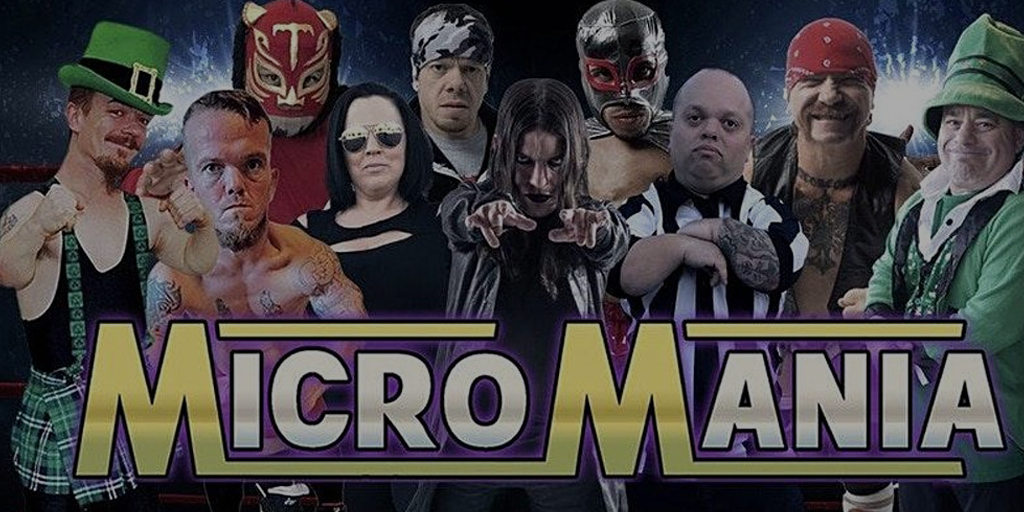 News
MicroMania Farewell to 2020 Tour Kicks off in Texas
MicroMania Midget Wrestling begins our Farewell to 2020 Tour starting in Texas this week with 3 shows
Thursday December 3rd in Mount Pleasant, Texas
Friday December 4th Baytown, Texas
https://www.facebook.com/thechutebaytown/
Saturday December 5th Pinehurst, Texas
Don't miss all the MicroMania action when the Biggest Little Show touring the USA comes to a City & State near you, with Big Shows not necessarily Big People!
As always brought to you by Pro Wrestlimg Unplugged, the Battling Bombshells, and the MicroMania Tour.
You may also like
News
Happy Birthday to MicroMania Superstar Chika Chicana from MicroManiaTour
News
MicroMania Tour January 2023 Dates January 5th-Taft,CA 6th- Montclair, CA/Iowa City, IA 7th-Ft. Dodge,IA 12th-Cabot,AR ...
News
Happy Birthday to the Legendary Luchador and MicroMania Superstar Max Mini aka Tsuky from MicroManiaTour