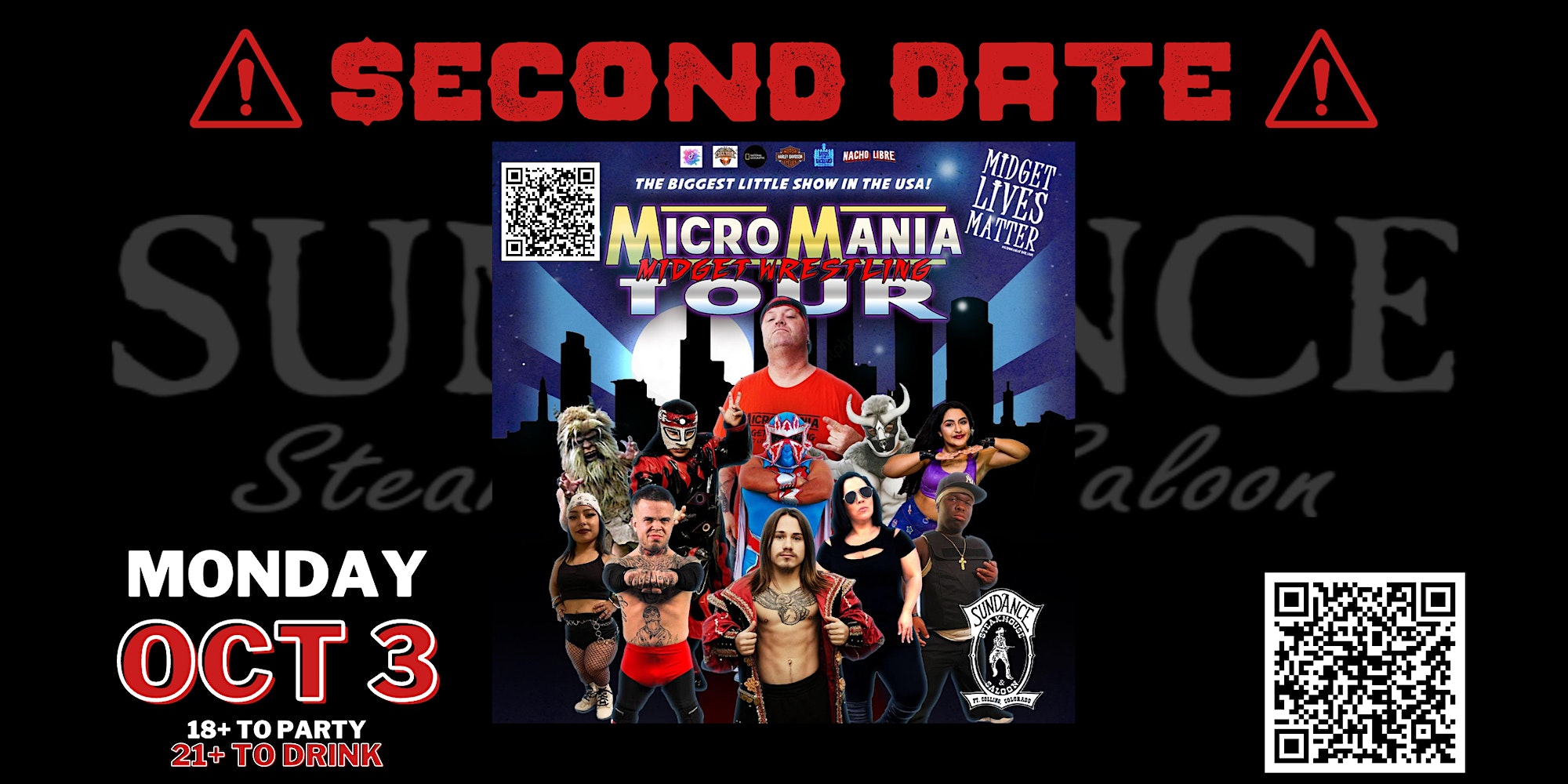 MicroMania Midget Wrestling – SECOND FALL SHOW!
Details
Date:
October 3
Time:
07:00 pm
Venue
2716 E Mulberry St,Fort Collins,80524,US
If you have FOMO from missing MicroMania last night, you can catch them next month!!
Back by popular demand, one of our most fun events will be coming to you, Monday, October 3rd!
This event is ages 18+. All attendees must have a valid government issued ID for entry with ticket. No exceptions.
(Please note that school ID's are not valid for entry)